Supporting people with vision impairment across Western Australia to live the life they want, with confidence.
Personalised support for all ages
When you choose VisAbility as a service provider, we're with you through your lifelong journey.
VisAbility provides specialist services to people living with vision impairment of all ages. From early childhood to starting school or university, our Child and Youth Services team are here to help. Whether it's finding a new job or adapting your workplace and home as you get older, we have specialists to support you along the way.
We've been assisting Western Australians with vision loss for more than 100 years and we can support you through every stage in life.
Our low vision services can support you to:
Get around safely and independently
Use aids and equipment in your home
Stay physically active
Receive emotional support
Use technology and stay connected
Find employment
Join in groups and social activities
Connect with other support services.
VisAbility is based in Victoria Park, but our services can be provided in the surrounding community. We also offer Telehealth options and select services from our regional locations in Mandurah, Bunbury and Albany. Ask us how we can support you in remote areas.
Funding
Access our services through a range of funding options including the National Disability Insurance Scheme (NDIS), My Aged Care, Medicare, self-funding and more.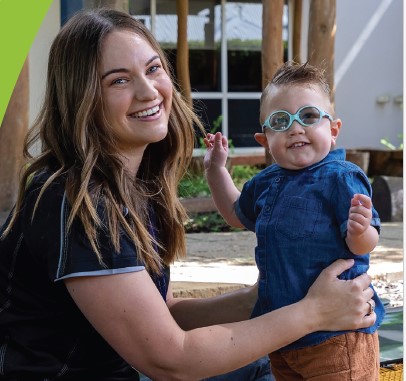 Therapies
Assistive Technology
Dietetics
Exercise Physiology
Occupational Therapy
Orientation & Mobility
Orthoptics
Positive Behaviour Support
Physiotherapy
Psychology
Social Work
Speech Therapy
Specialist Services
Accessible Information e.g. braille
Disability Employment
Group Programs e.g. cooking skills
Guide Dog Partnerships
Low Vision Assessments
Talking Book Library
Training and Workshops
1800 847 466
info@visability.com.au
visability.com.au/dr

Mention this flyer when you contact us to receive a free gift during your first visit. Your gift can only be collected from the Victoria Park office, while stocks last.
61 Kitchener Avenue Victoria Park WA 6100
VisAbility is owned and operated by EverAbility Group Ltd.