WITH A FREE, PROFESSIONAL HEALTH COACH TO HELP YOU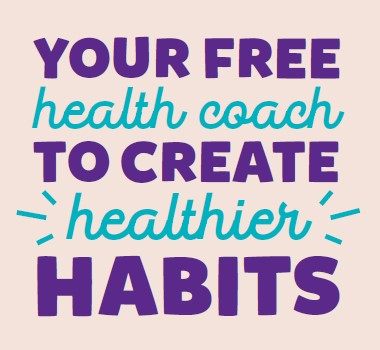 PREVENTION IS BETTER THAN CURE
My health for life is about making healthier choices to create healthier habits you can live with.
More than 60% of Queenslanders are overweight or obese, which means they're at high risk of developing chronic conditions like type 2 diabetes, heart disease and stroke. And weight is just one risk factor.
There's a lot you can do to keep your health on track, as well as reduce your risk. This FREE, Queensland Government-funded initiative is about making healthy choices part of your everyday life.
Whether it's eating well, moving more, maintaining a healthy weight, sleeping better or managing stress, My health for life will support you to achieve your goals. Delivered in simple steps, with regular sessions at a relaxed pace, the initiative is designed to help you discover ways of changing your day-to-day behaviour.
WE OFFER
6 Sessions of health coaching with a qualified Health Professional.
Flexible options
Group sessions
Private telephone health coaching
Video conferencing
Culturally adapted sessions
Workplace sessions
Online modules.
The guidance, tools and support to create healthy lifestyle changes.
Free, QLD Govt-funded
No contracts, no fuss
Visit myhealthforlife.com.au to find out if My health for life is right for you.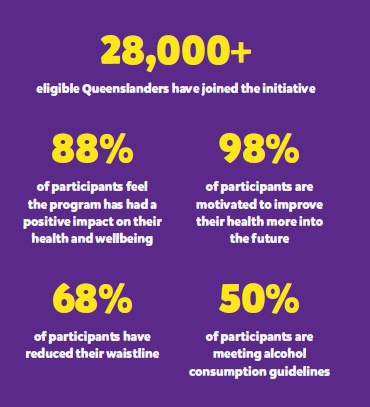 "I loved the opportunity to reflect on my goals each fortnight and have someone to talk with. It helped me to change my mindset – to put myself first. I move more, eat healthier and feel good." – Jo My health for life participant
*My health for life is a structured, evidence-based health initiative.
GET STARTED IN 3 SIMPLE STEPS…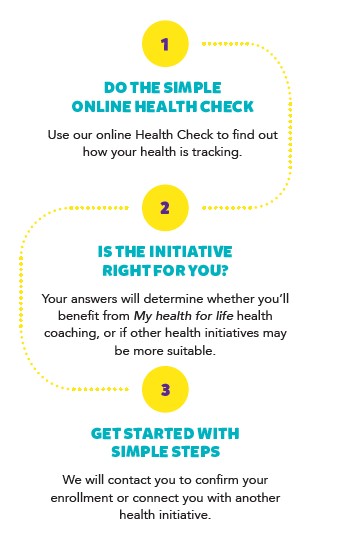 Visit myhealthforlife.com.au to find out if My health for life is right for you. Alternatively, call us on 13 74 75, or ask your GP to refer you.
*As this is a prevention initiative, My health for life is not open to people with some pre-existing health conditions.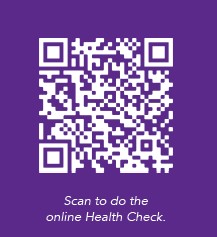 A FREE INITIATIVE WITH QUALIFIED HEALTH COACHES, ONLINE SUPPORT & MORE
13 74 75
myhealthforlife.com.au