Keep living the life you love, connected to your community.
What we offer
At Juniper, we want to support you to stay independent so that you can get on doing the things you enjoy.
We want to know your strengths and work out what goals you have so we can help determine what supports you need to reach these.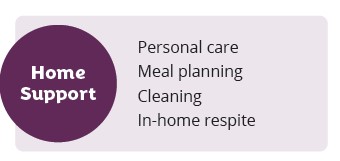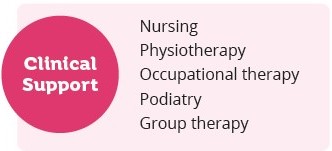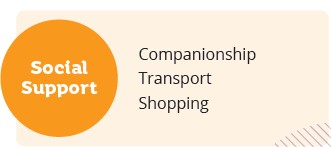 Your personal care plan
From taking you to appointments and helping you do your weekly grocery shop to improving your balance, coordination and movement with the help of a qualified physiotherapist, we can help you find the support you need in your home or community at a time convenient to you.
As your local home care partner, all our services are backed by our experienced and compassionate team.
How can I access services?
Accessed via a Home Care Package or Commonwealth Home Support Programme (CHSP), these services support you to continue living independently in your own home.
Not familiar with Home Care Packages?
Our dedicated team of Client Care Advisors can help you with a guided referral.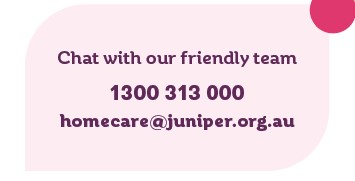 What is living life well?
Whether you're a social butterfly and enjoy getting out and about, prefer spending time with close friends or family or enjoy a solitary walk or bike ride, a life well lived looks different for everyone.
We know every person is unique, which is why we take the time to get to know you so we can understand what support you need to suit your goals and changing needs.
Want to find out more?
Call today to chat to our friendly team.
•
1300 313 000
homecare@juniper.org.au
juniper.org.au/home-care