We're transforming home care in Australia. Our approach means we support you to achieve your goals while living at home.
Self-management with HomeMade
Self-management is having an active role in your support so you can keep doing what matters most to you. Self-managing your Home Care Package gives you control of decisions about your support.
Why choose self-management with HomeMade?
Remain living at home
Take control of your budget
Decide what services you need
Choose who comes into your home to support you and when
Access what you need from your package when you need it
Optimise funds with lower fees
Access the Home-Made Platform
Feel safe, supported and reassured in the quality of your services
Improve overall wellbeing by doing the things you want to do
The HomeMade Platform
We've used technology to provide you with a way to safely, easily and cost-effectively self-manage your Home Care Package and access the care and support services you want to live life on your own terms.
Using the HomeMade Platform, you can:
Make informed decisions
Build a support team
Maximise your Home Care Package
Track your budget in real time
See what your funding actually funds
How it works
We work with you to design your support and services so your Home Care Package is effectively used with low admin fees. Keep your freedom and control but get support and help when you want it.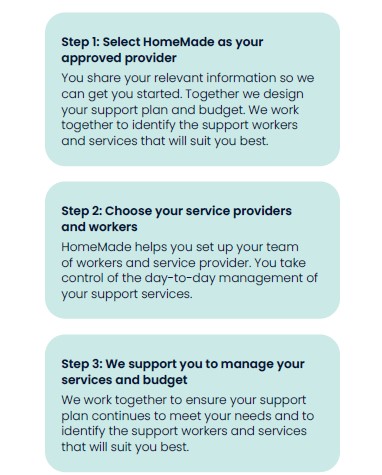 Services  
Use your Home Care Package funding for the services you want or need. We'll make sure they meet government guidelines and are part of your support plan.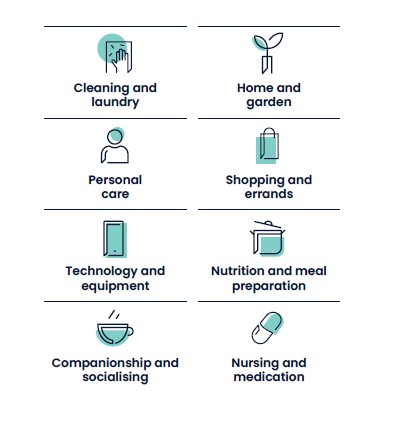 Need more information? Get in touch.
Call: 1300 655 688
Visit: homemadesupport.com.au