Symptoms of pancreatic cancer often go undiagnosed in the early stages of the disease.
That's why it's important to pay attention to your pancreas and check for symptoms.
Symptoms can include:
Loss of appetite and weight loss
Upper abdominal pain or back pain
Yellowing of skin or eyes (Jaundice)
Nausea and vomiting
Change in bowel habits including diarrhoea, constipation or the feeling of incomplete emptying
Pale and greasy stools
Severe back pain
Onset of diabetes (10-20% of people with pancreatic cancer develop diabetes)
There are good reasons to pay attention to your pancreas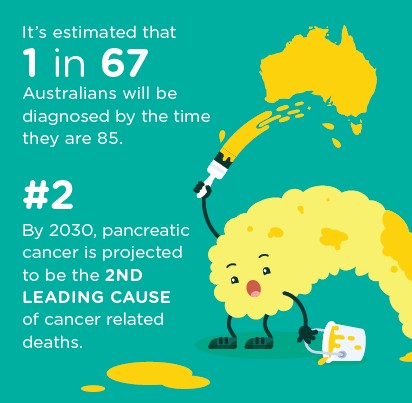 That's why early detection is vital!
If you feel you may have any of these symptoms, take this flyer into your appointment. It will help you to start a conversation with your GP.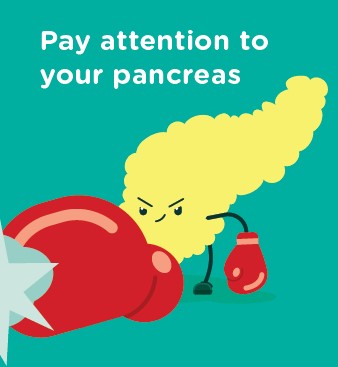 To find out more about pancreatic cancer and other symptoms, visit gicancer.org.au/attention
We're working towards better treatments
Being diagnosed with pancreatic cancer can be devastating. It affects loved ones, families, friends, and entire communities.
People with pancreatic cancer deserve better quality of life and a better chance of survival.
We research pancreatic cancer for this reason – investigating new, potential treatments through our clinical trials.
Learn more about our current research at gicancer.org.au/pancreatic-trials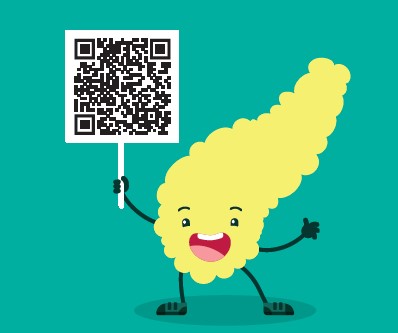 GI Cancer Institute raises funds and awareness of gastro-intestinal cancer and develop best practice clinical trials for people with gastro-intestinal cancer.